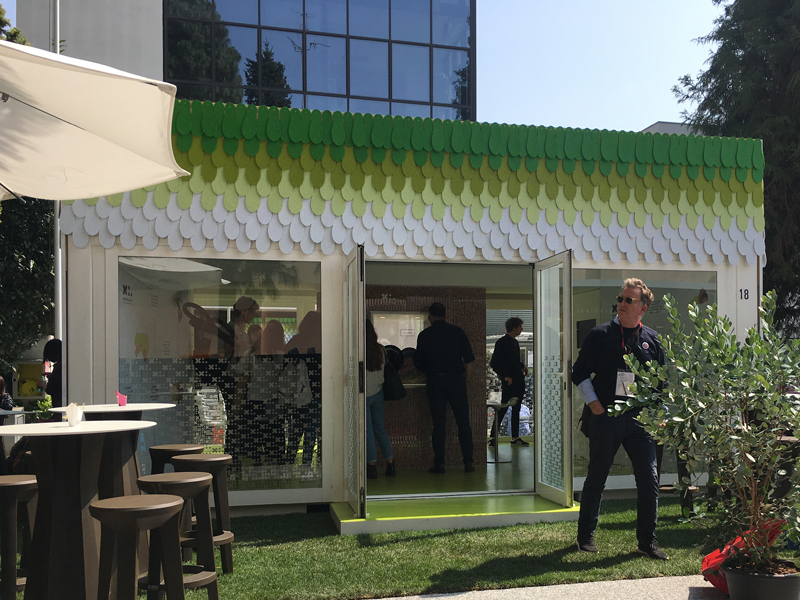 Exhibition
XL EXTRALIGHT® on show at Milano Design Week 2018 with a new installation design by Matteo Ragni Design. 17-21 April.
XL EXTRALIGHT® took part again to the Materials Village, at Superstudio in Via Tortona. The installation featuring XL EXTRALIGHT® took the form of two containers, known as viewboxes, in a concept by Matteo Ragni Studio.
Visitors had the chance to immerse themselves a space that presents the technical and expressive characteristics of this remarkable material, which more and more companies are choosing for their products. They include: O-Shoes and O-Bags by Fullspot, the Bounce Chair by Gufram, and I-ultra sun   glasses by Italia Independent.