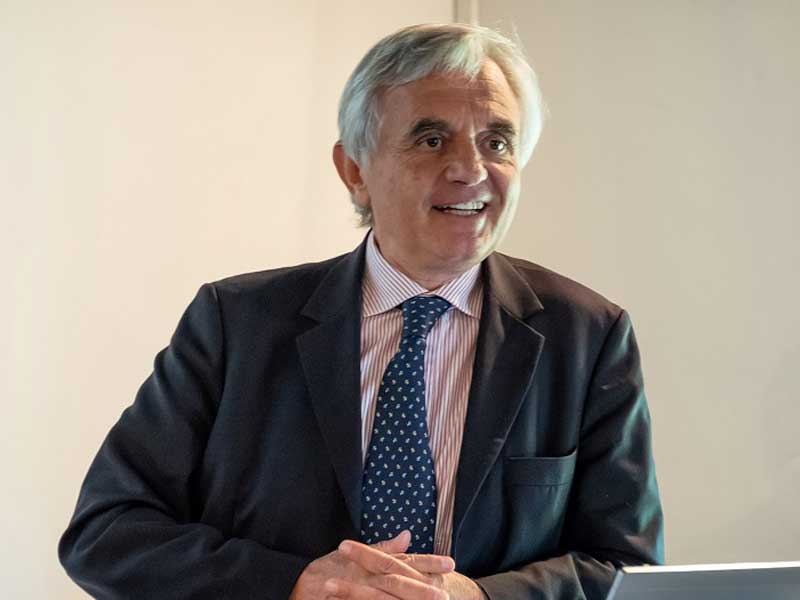 Events
FINPROJECT INDUSTRIAL GROUP ANNOUNCES Gerolamo Caccia Dominioni GENERAL MANAGER
Finproject, the Italian Industrial Group leader in the production of special plastic materials, announces the appointment as General Manager of Gerolamo Caccia Dominioni, which also joins the Company's Board of Directors. At the same time, Euro Vecchiola, founder of the Group, was appointed Honorary Chairman.
With the task entrusted to Caccia Dominioni, Finproject, already present in Italy, Romania, India, China, Vietnam, Mexico, Canada, Turkey and Brazil aims to consolidate and develop the group through a further phase of internationalization, in particular towards the markets of Asia and Central America.
The program will also prepare the company for listing on the Italian Stock Exchange scheduled for 2019.
Gerolamo Caccia Dominioni will report directly to Maurizio Vecchiola, CEO of Finproject.
Press Release
Finproject : Gerolamo Caccia Dominioni nuovo d.g.
27 July 2018 16:01
MILANO (MF-DJ)–Il gruppo industriale Finproject ha nominato Gerolamo Caccia Dominioni nuovo direttore generale. Il manager entra anche a far parte del Cda.
Contestualmente, informa una nota, il fondatore Euro Vecchiola e' stato nominato Presidente Onorario.
Con l'incarico affidato a Caccia Dominioni – che riportera' direttamente all'a.d. Maurizio Vecchiola – l'azienda machigiana punta a consolidare e sviluppare ulteriormente il gruppo attraverso una nuova fase di espansione verso l'estero, in particolare verso i mercati di Asia e Centro America. Il programma preparera' inoltre l'azienda allo sbarco a piazza Affari, previsto nel 2019.
Il nuovo d.g. arriva dal gruppo Benetton, dove ricopriva il ruolo di a.d.. In precedenza, e' stato per 10 anni ai vertici di Warner Music, prima come presidente Sud Europa, poi in qualita' di presidente Europa, fino ad assumere la carica di Executive Vice President di Warner Music International. In passato ha ricoperto incarichi di responsabilita' anche in Time Warner e Philips Italia. com/ofb
picchionews.it
https://picchionews.it/attualita/gerolamo-caccia-dominioni-e-il-nuovo-direttore-generale-della-finproject
businesspeople.it
http://www.businesspeople.it/People/People-moving/Finproject-Gerolamo-Caccia-Dominioni-106789
polimerica.it
https://www.polimerica.it/articolo.asp?id=20341
laconceria.it
https://www.laconceria.it/moda/per-finproject-un-ex-benetton-e-warner-music-gerolamo-caccia-dominioni-e-il-nuovo-direttore-generale/
primaonline.it
https://www.primaonline.it/2018/07/27/275657/gerolamo-caccia-dominioni-direttore-generale-di-finproject/
uominiedonnecomunicazione.com
http://www.uominiedonnecomunicazione.com/finproject-gerolamo-caccia-dominioni-direttore-generale/
mediakey.tv
http://www.mediakey.tv/index.php?id=leggi-news&tx_ttnews%5Btt_news%5D=84247&cHash=7e56a0178b96fdacf3c5c1289ae00c98
advertiser.it
http://www.advertiser.it/people/2018072781165/gerolamo-caccia-dominioni-e-il-nuovo-direttore-generale