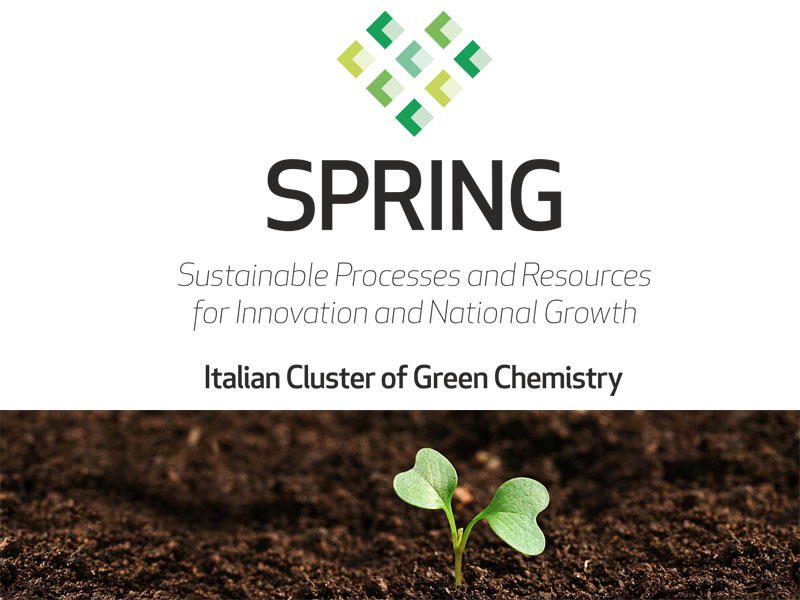 About us
Sustainable innovation. Finproject, member of the SPRING cluster.
Finproject, becomes member of the SPRING cluster for the purpose to create synergies among active innovative entities aiming to develop the whole green chemistry sector with the aim to foster a new economy (bioeconomy). 
The Cluster wants to be a stimulus for sustainable innovation, a spring for development and for a systemic growth focused on bioeconomy. An initiative that evolves in constant dialogue with the actors of local areas, in full respect of biodiversity.
Learn more http://www.clusterspring.it/luoghi/finproject-s-p-a-2/