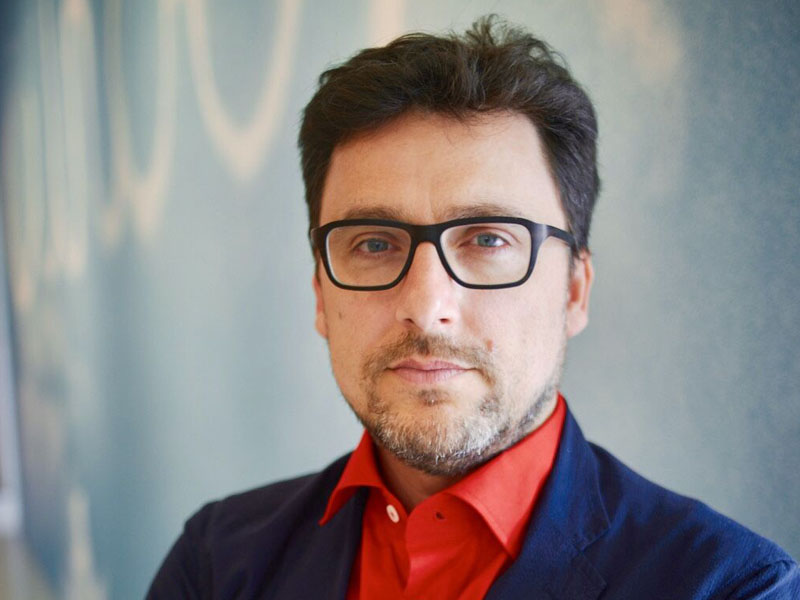 About us
Finproject Group appoints Matteo Ragni creative director of XL EXTRALIGHT®
The two-time winner of the Compasso d'Oro will lead the brand from the Marche Region, result of the research and creativity of Finproject Industries, which has revolutionised the footwear industry and stimulated innovation, technology and creativity in many other fields, from design to the automotive.
The main challenge will be to make the personality of an ingredient brand explode, ideal for creating extremely versatile, light and surprising products, both for everyday use.
Born in Milan in 1972
, Matteo Ragni graduated in Architecture from the Polytechnic University of Milan and since 1994 he has been designing and dealing with design in the most diverse fields of industry and crafts, with an interest that focuses more and more on vault design to combine typological function and innovation.
He has worked for many companies, for which he has often integrated the creative director activity into a designer, creating perfectly synchronized communication and production systems.
Relations with Italian and international entrepreneurs allow him to build a modus operandi that respects the DNA and history of each individual brand, in the belief that only in this way can the profession of the designer have an ethics and a function of true evolution.
Over the years he has received some prestigious awards such as the Compasso d'Oro ADI (2001, 2014), the Wallpaper Design Award (2008), the Prize for the Prize for Innovation of the Presidency of the Italian Republic (2012) and the Good Design Award ( 2015).
Finally, he is also a teacher in various Italian and international universities, an art director and an architect.