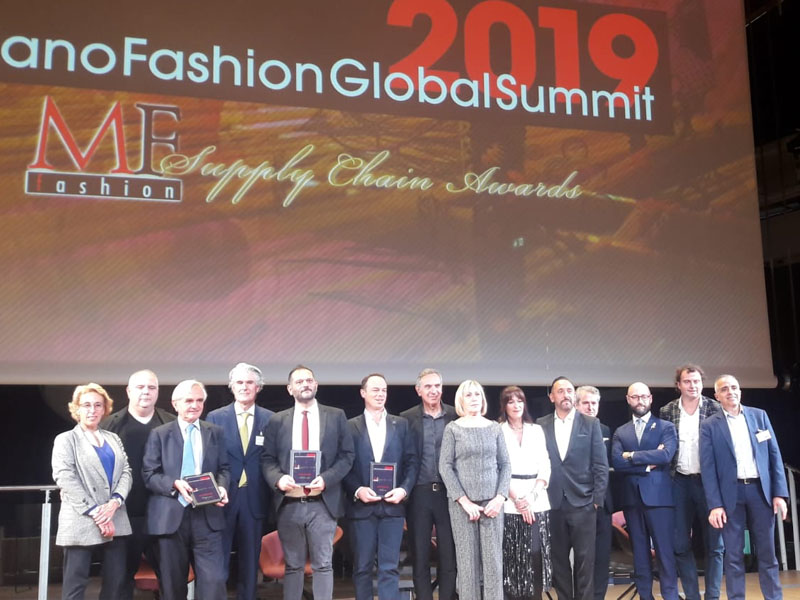 About us
Finproject triumphs at the MF supply chain awards for the best innovation category
The award rewards the company from the Marche for having revolutionized the footwear sector and because it continues to innovate by investing in sustainability.
The MF Supply Chain Awards, dedicated to the most dynamic and innovative companies in the supply chain, the supply chain that is one of the distinctive values ​​of the Italian fashion system, were delivered today to the IBM studios at the end of the first day of the Milan Fashion Global Summit. .
The Finproject Group triumphed in the best innovation category, whose commitment to sustainable innovation was recognized by a jury of experts composed of Fulvia Bacchi (CEO of Lineapelle and dg of Unic concerie Italian), Carlo Capasa (President of the National Chamber of Italian fashion), Raffaello Napoleone (President of Pitti Immagine), Paolo Panerai (editor-in-chief and CEO of Class Editori), Giulia Pessani (Director of Gentleman), Stefano Roncato (Director of MF Fashion) and Flavio Sciuccati (partner of The European House – Ambrosetti).
The motivation with which the jury awarded the company is the following: "Since the 70s, Finproject has revolutionized the world of soles, with the monobloc soles in PVC leather (the George funds, patented in 1978) and the soles in thermoplastic rubber TR. Today it continues to innovate by investing in sustainability ".
ANSA "Finproject vince per Best Innovation"
corriereadriatico.it "Finproject si aggiudica il prestigioso premio per innovazione e sostenibilità"
ItaliaOggi "Premiati i maestri della filiera"
MF Fashion la supply chain protagonista al MFGS 2019