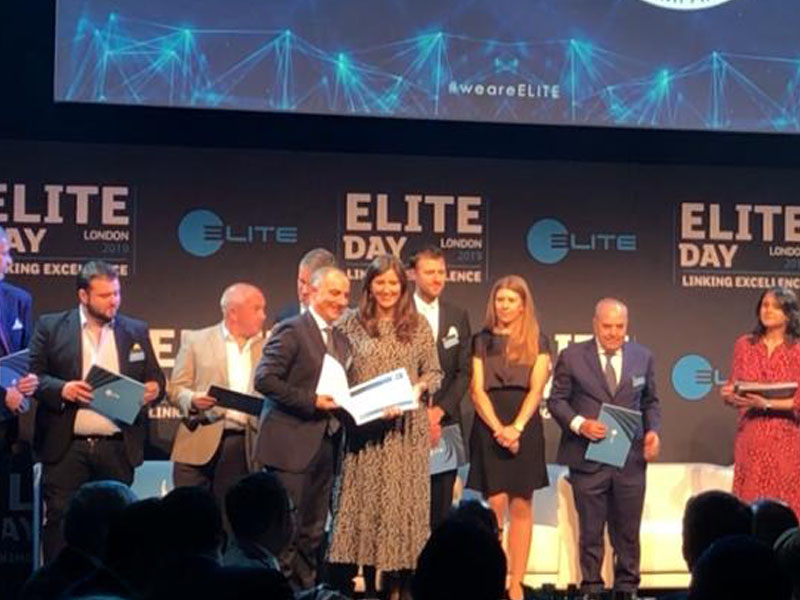 Finproject receives the ELITE certificate in London of Borsa Italiana
The prestigious award is reserved for entrepreneurial excellences that have distinguished themselves in international markets and are attractive to investors
London, 27th October 2019 – Borsa Italiana assigns the ELITE certificate to the Finproject Group, an award that demonstrates the growth path that has led the Marche company to become a leader in the production of special plastic materials through technological innovation and a business model vertically integrated.
"This recognition is an exceptional piece that is placed in a context that sees our company in strong expansion and increasingly attractive – says Maurizio Vecchiola, CEO of Finproject – Receive this certificate, by virtue of the judgment of authoritative professionals who have observed and measured the industrial performance of our Group, testifies that Finproject's is a winning strategy and gives an extraordinary impulse to our desire to innovate to pursue ever more important objectives ".
The award was presented at the ELITE day organized in London, where in 2014 Borsa Italiana proposed the program – launched in Italy in 2012 – which supports the best Italian and international companies in the realization of their growth projects, allowing to seize new opportunities for visibility and networking, facilitating the approach to financial markets and improving the reputational capacity towards the various stakeholders.
Sky TG24 Borsa, certificato Elite a Finproject