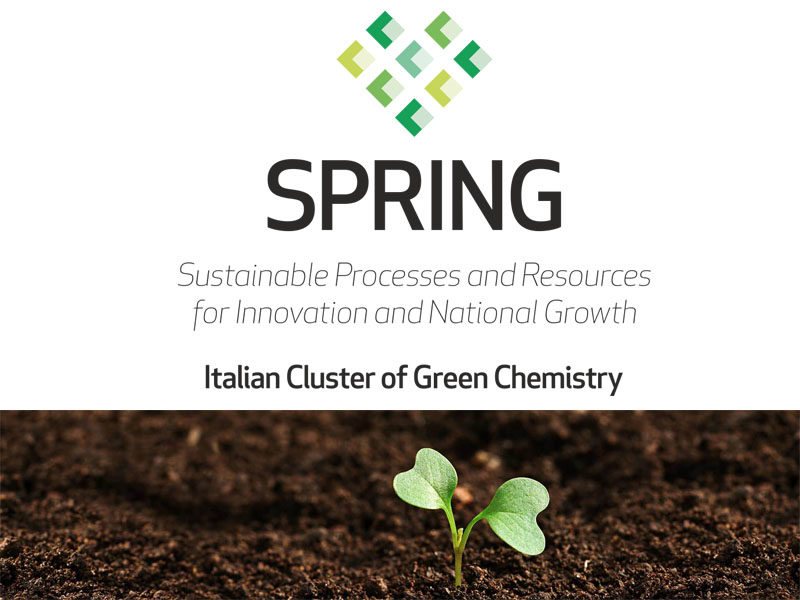 About us
Sustainable innovation. Finproject joins the SPRING cluster.
Finproject, for the second year running, becomes member of the italian cluster of green chemistry, SPRING, aimed at  developing the bio-industries in Italy through a holistic approach to innovation, meant to revive the Italian chemical sector under the name of environmental, social and economic sustainability.
The cluster's aim is stimulating research and investments in new technologies in the bioeconomy sector, while constantly engaging in a fruitful dialogue with the stakeholders in the local areas, in full respect of biodiversity.