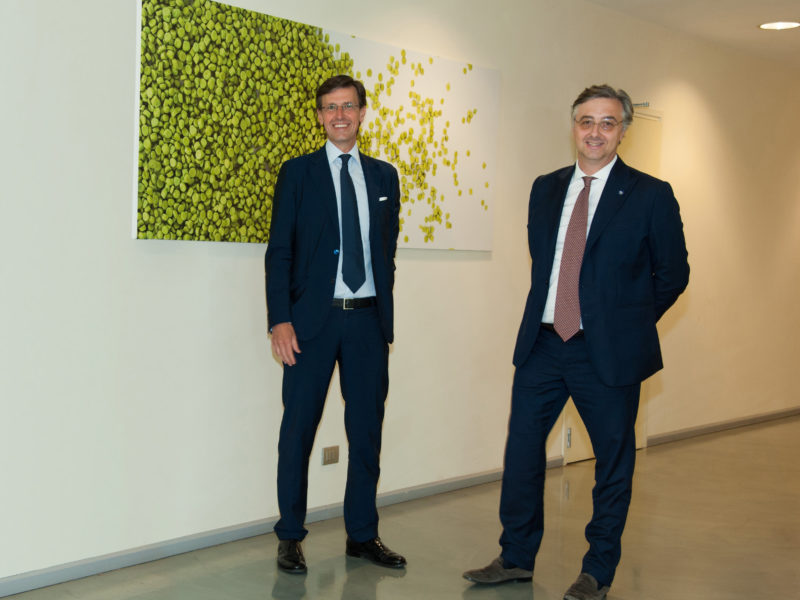 About us
VERSALIS'S CEO, ADRIANO ALFANI, VISITS FINPROJECT HEADQUARTER
In recent days, Adriano Alfani, CEO of Versalis (Eni), took part in the welcome visit organized in the Finproject Industrial Group Headquarter, in Morrovalle.
The industrial partnership between Finproject and Versalis, Eni's chemical company, was one of the last transactions announced in the days immediately prior to the lockdown that brought the country to a halt.
The Finproject – Versalis transaction is creating a new industrial competence centre specialising in special plastic materials that will play a leading role in the development of the sector in Italy and globally.
Finproject's positioning on the market for high added-value applications is integrated with Versalis's technological and industrial leadership in the chemical industry, creating a significant value chain. Together, they will develop new materials with a sustainability and circularity approach, creating solutions that can bring innovation to countless strategic sectors such as wire and cable, footwear, automotive, design and many other emerging industries. All this while looking to the future with a view to social, environmental and economic growth.