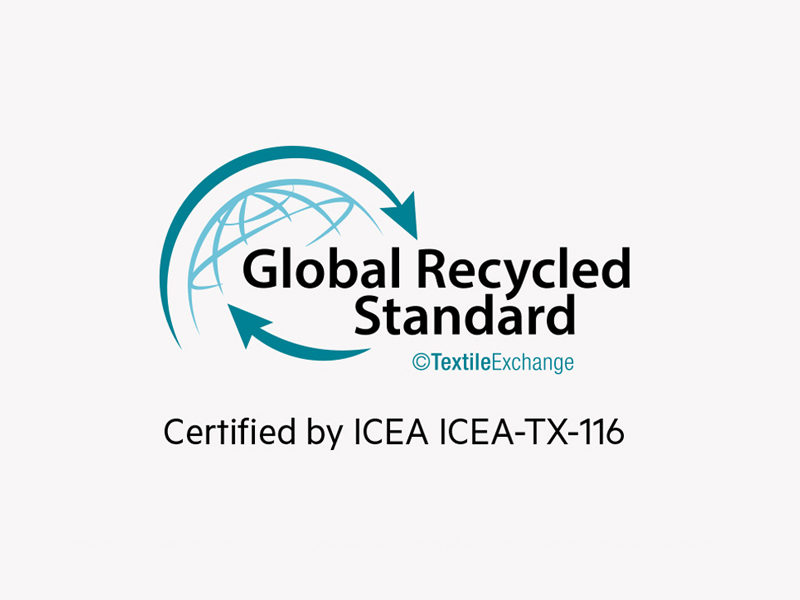 About us
XL EXTRALIGHT® SUSTAINABLE+ RECEIVES INTERNATIONAL CERTIFICATION GRS GLOBAL RECYCLE STANDARD
Finproject is pleased to announce that the special SUSTAINABLE+ formulation of its XL EXTRALIGHT® brand has received GRS certification (Licence Number – ICEA – TX – 116) – Global Recycle Standard. This is the standard defined by Textile Exchange.
GRS – Global Recycle Standard identifies products obtained from recycled materials and manufacturing activities, certifying companies' commitment to respect environmental and social criteria throughout the production chain.
Textile Exchange is a non-profit organisation working internationally to promote and develop responsible sustainability in the textile industry.
Based in the USA, it brings together approximately 300 organisations, including some of the most important retailers and brands, committed to promoting policies and practices of environmental and corporate social responsibility.
XL EXTRALIGHT® strives for innovation while respecting and protecting the environment and moving towards a circular economy model. The entire production cycle is designed and engineered to limit production waste, using clean energy from our photovoltaic systems. Every component of XL EXTRALIGHT® products is analysed and checked according to the highest safety standards. XL EXTRALIGHT® technology is free from harmful solvents, heavy metals and toxic substances.
With the development of Sustainable+, 51% of which derives from a highly engineered process of recovery, recycling and blending of waste and by-products from the group's plants and that preserves 50% of the mineral resources, Finproject takes its commitment to environmental sustainability and its dedication to recycling to the extreme.