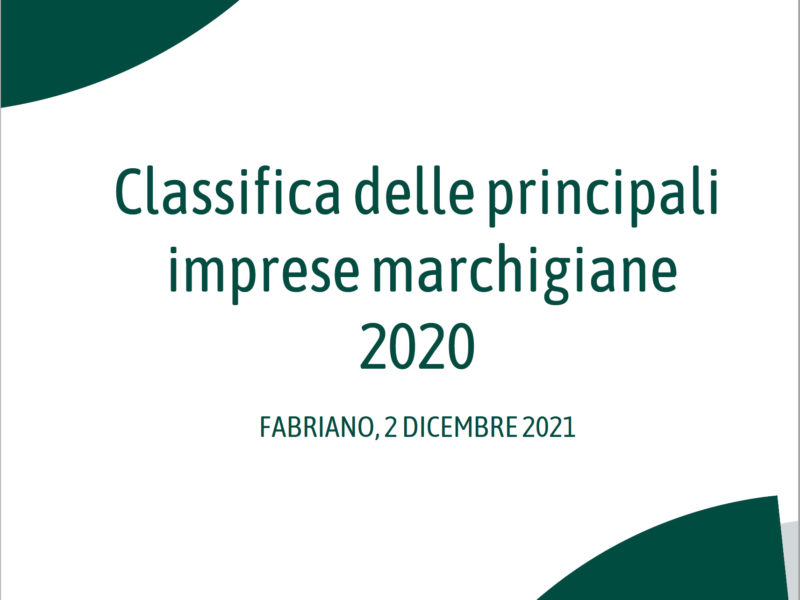 About us
Ranking of the leading companies in the Marche Region. Finproject ranks second in the standings
Few days ago has been presented the XXXV edition "the Ranking of the leading companies in the Marche Regione" of the Aristide Merloni Foundation based on the financial statements by 31.12.2020.
The results achieved by companies in 2020 were conditioned by the restrictions to limit people mobility and  economic activities driven by the need to contain the Covid-19 pandemic.
Finproject S.p.A. in any case,  conquers second place in the Macerata area, with approximately 188 million turnover.
Read the article
Prima Classifica Imprese dell'era Covid La Lube conquista il vertice in provincia