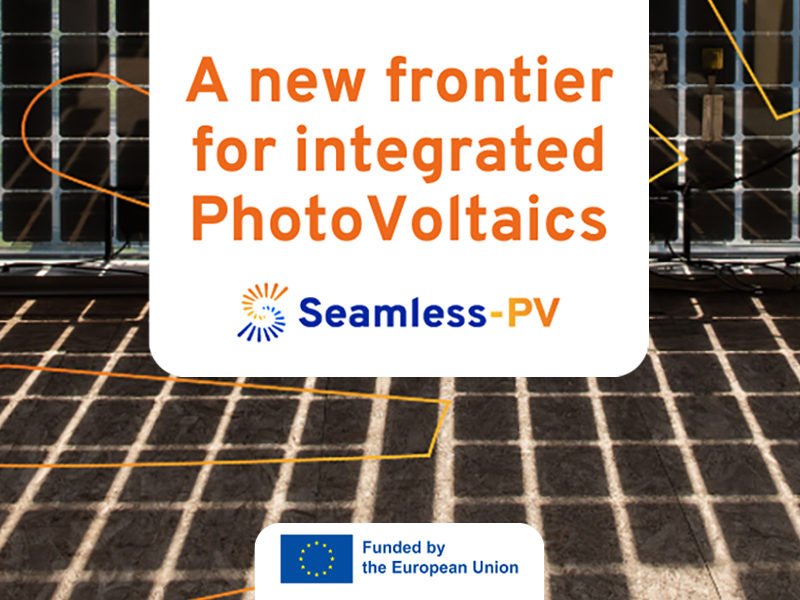 About us
Finproject is part of the SEAMLESS-PV Project
We are part of the @SEAMLESS-PV project, once again thanks to our Roccabianca plant and its cutting-edge compound. A Horizon Europe project for the development of advanced manufacturing equipment, processes andmultifunctional photovoltaic (PV) solutions, enabling the deployment of integrated photovoltaic (IPV) applications.
A curious gaze at our nearest environment allows identifying endless opportunities in which the implementation of IPV solutions could be addressed, bringing synergies, innovation and added value to important market segments such as infrastructures, transport, agriculture, urban environment, low-power electronic devices, etc.
In this context, SEAMLESS-PV is conceived to answer this challenge by addressing the development of
advanced flexible automated photovoltaic equipment manufacturing based on high efficiency c-Si technologies 
the upscale of new manufacturing processes presenting key features (e.g. lightness, enhanced integrability) and cost reductions that enable the seamless integration of photovoltaic over final applications
the development of a set of IPV products demonstrating cost-competitiveness and compliance with market requirements and expectations.
The project will demonstrate this new manufacturing capacity at pilot level and showcase the opportunity for European IPV manufacturers and endusers to unleash the potential of this sector. 
Learn more on the project site and discover the SEAMLESS-PV demo cases: https://www.seamlesspv.eu/